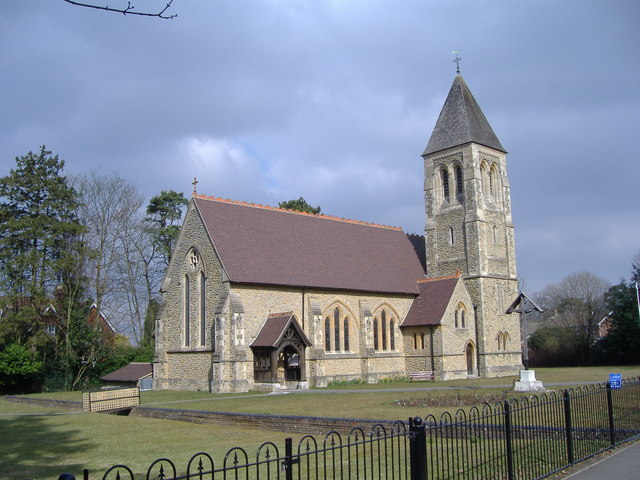 The Parish Church of
All Saints Roffey
All Saints is the parish church of Roffey located on Crawley Road (a few minutes drive from the centre of Horsham.)
The worship is in the 'high church' or 'Anglo-Catholic' style with a focus on the Sacraments and the beauty of holiness revealed through the dignity and ceremony of our worship. The worship at St Saviour's can be described as 'Central', which means it is slightly less ceremonial but is still dignified.
On Sundays, All Saints' has 3 different styles of Eucharistic worship starting with a quiet contemplative Mass at 8am then an All Age Mass with a focus on children at 9.00am and finally a Traditional Sung Mass at 10.00am. All Saints Church has passed the House of Bishop's declaration on the ministry of women Priest and Bishops and we are fully committed to upholding the five guiding principles to provide for mutual flourishing throughout the church.
As well as our Sunday Masses we also celebrate Mass most Monday at 10am, Wednesday at 10am followed by coffee, Thursday at 7.00pm. There is also a Vigil Mass at 6pm on a Saturday Evening.
Other services take place on major feast days, as well as during Lent, Advent and at other special times. These range from Stations of the Cross to a Children's Crib service.
The church foundation stone was laid on All Saints Day, 1st November 1877 and it was consecrated by the Bishop of Chichester on All Saints Day the following year. The church architect is Arthur Blomfield and built in the Gothic Revival style. It is built of locally quarried sandstone dressed with Bath stone. The building of the new church was funded by a Mrs Gertrude Martyn as a memorial to her late husband Cecil Martyn. During construction, a swan crashed into the scaffolding around the tower while in flight, and fell dead on the ground. Coincidentally, the Martyn family crest featured a swan and a crown, so the incident was seen as auspicious—and the dead swan's feathers were removed and incorporated into the white altar frontal which was used for the churches consecration. Sadly this no long in the church's procession. The cost of building the church was £4,500.